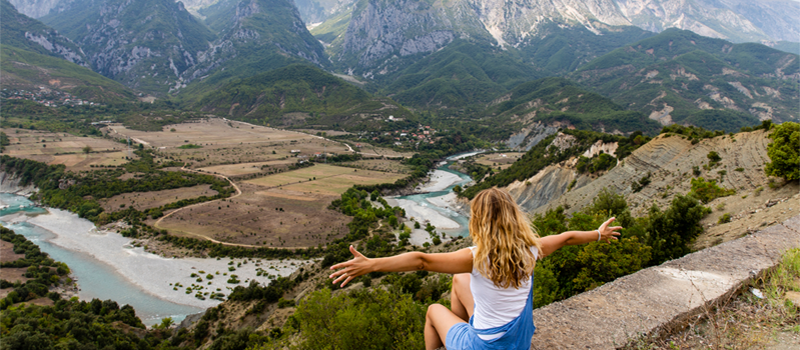 The Vjosa Valley
The valley — which constitutes 16% of Albania's territory and includes the districts of Gjirokastra, Përmeti, Vlora, Fier, Korça and Berat, offers stunning views along the entire length of the Vjosa River and is an excellent ecotourism destination. The river originates in the Pindus Mountains in Ioannina, Greece, and flows into the Adriatic Sea with 192 of its 272 kilometers within the territory of Albania.
With dense vegetation, mountains, plateaus, small islands, and white pebble beaches, Vjosa offers impressive natural spectacles, great activities such as water sports, and interesting habitats for several migratory birds—especially the rare, endemic, and endangered species of fish as well as birds. Some of them are the European otter (Lutra lutra), the European eel (Anguilla anguilla), Cobitis ohridana, Oxynoemacheilus pindus, etc. In ancient times, the Vjosa was considered a sacred river. The Vjosa Gorge served as a safe haven for ships, which could reach near the surrounding walls of Apollonia, but also as a spot to protect themselves from enemies. The Vjosa is personified in a sculpture from the 3rd century BC, discovered in Apollonia, of an old man lying on his right arm, with hair up to his shoulders and a thick beard. Today, the river, with 130 natural monuments, is protected and one of the last wild rivers left in Europe.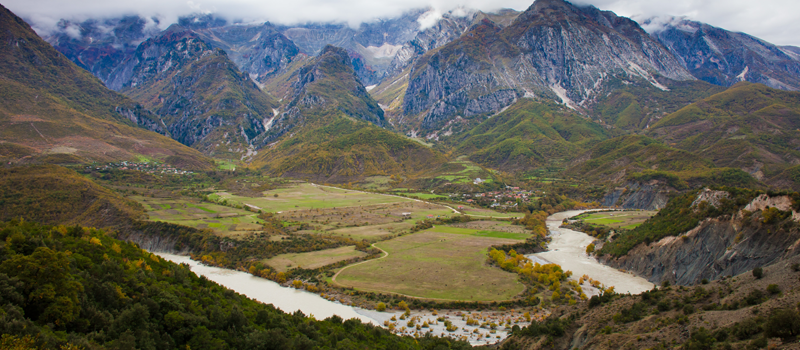 Subscribe for the latest news on Përmet's events.