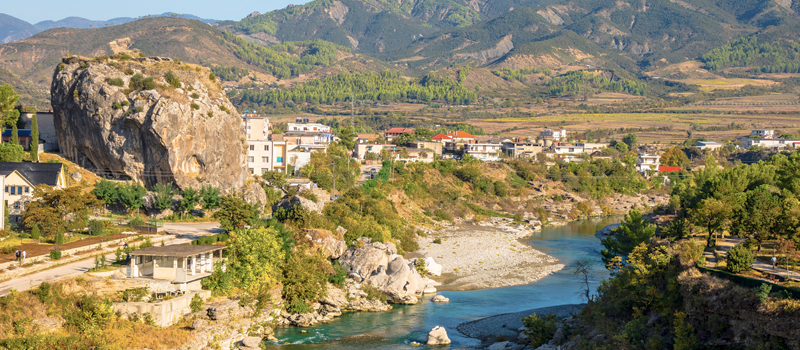 The City Stone
Located within the city of Përmet, the City Stone is considered a cultural and natural monument. Those who make the hike to the top will be rewarded with a stunning panoramic view over the city and Vjosa River. The City Stone has a width of 15 meters and a height of 25 meters.
On the upper surface of the rock, one can still find the ruins of stone walls. According to legend, at the beginning of the 15th century, a local governor named Premti chose to sacrifice his life and that of his daughter Aleksandra by jumping from this stone into the Vjosa River rather than fall into the hands of Ottoman invaders. In honor of this martyr, Përmet gets its name.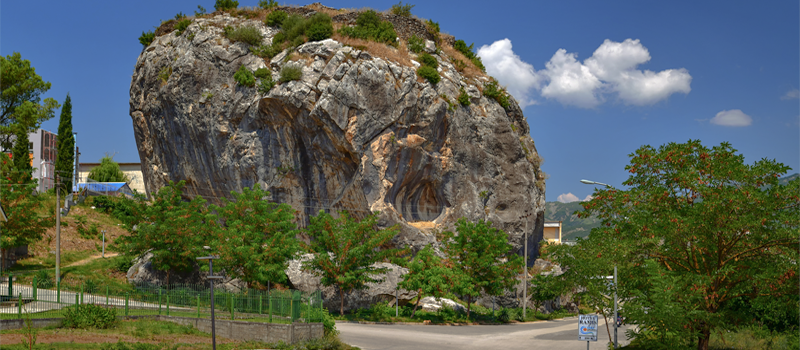 Subscribe for the latest news on Përmet's events.