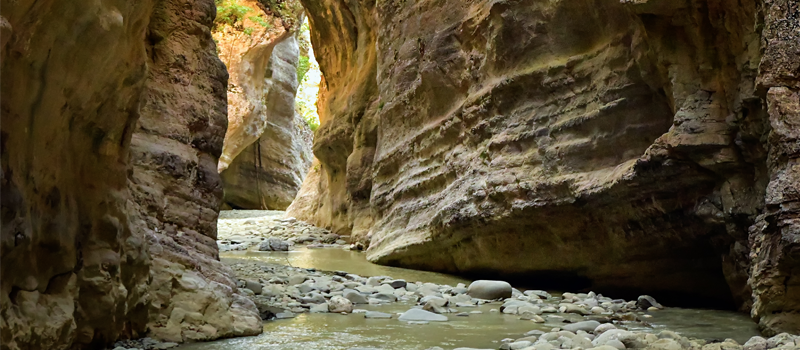 Lengaricë Canyon
With a length of five kilometers and a height of 150 meters, the Lengaricë Canyon offers a spectacular journey between rocks that have been created over millions of years. The journey starts at the 18th century Ottoman bridge, known as the Katiu Bridge, and continues along the river, where you can kayak in what is considered the most scenic canyon in Albania.
Along the canyon, you will have the opportunity to see several caves. The 160-meter-long and three-meter-high Pigeon Cave stands out for the Neolithic remains found there. The atmosphere created by the rippling river, the white rocks, the thermal waters springing from the bottom of the caves, and the plants that climb the slopes is extremely impressive and will make you want to stay there as long as possible.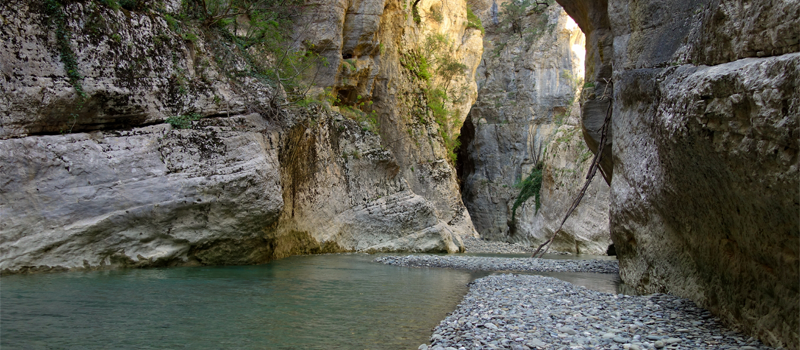 Subscribe for the latest news on Përmet's events.